Posted by: TEEBONE ®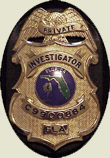 06/26/2019, 13:44:18

---
Author Profile
Mail author
Edit
'More guns than people.' Thom Hartmann Takes on America's Firearm Problem
Submitted by: David Williamson
Website: http://libertyparkpress.com


 
Thom Hartmann is an author and progressive radio host. He is widely-respected for his grasp of history and his ability to tie historical references to debates on current affairs. Hartmann started a new series with his latest book "The Hidden History of Guns and the Second Amendment." In this talk, he reviews the history of gun regulation in United States and frames the debate that took place between the founders.
---
Comment by: PHORTO (6/26/2019)
If you're a progressive, then you have nothing meaningful to contribute. Your worldview is 180° out-of-step with our founding ethos.
LIBERTY HAS NO EXPIRATION DATE
Democrats wouldn't buy a clue if it was government subsidized.