Posted by: TEEBONE ®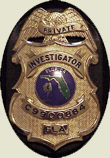 06/26/2019, 10:50:30

---
Author Profile
Mail author
Edit
Stand Whose Ground? How Guns Are Marketed To Women.
Submitted by: David Williamson
Website: http://libertyparkpress.com


 
Many people see gun rights and gun regulation as a black-and-white issue — you're either pro-gun or anti-gun. When it comes to women's self defense, though, those lines get blurry. In the second of a two-part story, we look at how guns are marketed to women as protection from violence … and at what can happen when a woman fires a gun to protect herself.
---
Comment by: PHORTO (6/26/2019)
Yadda yadda yadda.

'Studies', huh?

An FBI study shows that women who resist with a firearm are far less likely to be killed or injured than those who don't.

But that doesn't fit the narrative, eh?
LIBERTY HAS NO EXPIRATION DATE
Democrats wouldn't buy a clue if it was government subsidized.