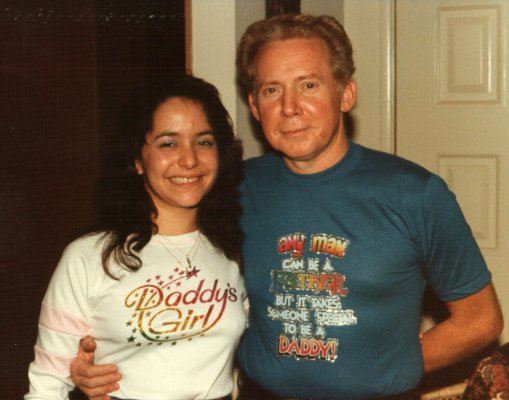 Tee --
Our kids had friends in "mixed families," so they saw what it could be like.  They thanked us profusely for never having put those pressures on them.  Even as little kids, they handled it well.  When he came to visit, or they needed to differentiate, I was "Daddy Russ" and he was "Daddy Walt."  It was comfortable and it worked.
Some of my Wife's friends thought it was a little strange, but she didn't care much what they thought, anyway.  I didn't know her when they were married, so there was no residual tension from that.
She was often asked, "Which one of the kids is yours?"
Her answer was always, "They're all mine," and then she would change the subject.
One night, a kinda pushy broad wouldn't let it go.  She asked, "Weren't you and Russ both married before?"  Wife acknowledged that we were.
"Well, didn't you each have two children from your previous marriages?"  Wife acknowledged that we did.
Pushy broad then said, "So, which of the children are yours from your previous marriage?"
With her sweetest smile, Wife said, "I forgot."
And walked away.
:-)
Russ