Posted by: TEEBONE ®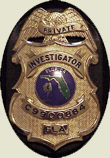 06/19/2019, 10:17:25

---
Author Profile
Mail author
Edit
CA: Fresno City Council Considers Funding Program to Get Gang Shooters to Give Up Their Guns
Submitted by: David Williamson
Website: http://libertyparkpress.com




 
The Fresno City Council will consider spending $200,000 to help finance the Advanced Peace program. Councilmember Miguel Arias said it is aimed at getting gang members who use guns, to give up the gang life. "In essence, Advanced Peace identifies the most active shooters in Fresno and enrolls them into a prevention program to help them with mentorship and job placement," Arias said. The program is underway in Stockton, Sacramento and Richmond, and Fresno police chief Jerry Dyer says it shows promise.
LIBERTY HAS NO EXPIRATION DATE
Democrats wouldn't buy a clue if it was government subsidized.