Posted by: TEEBONE ®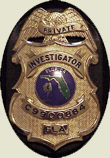 06/12/2019, 11:03:02

---
Author Profile
Mail author
Edit
LISTEN: Katie Pavlich Shares the Truth about Guns
Submitted by: David Williamson
Website: http://libertyparkpress.com




 
On this episode of "She Thinks," Fox News contributor and news editor for Townhall.com Katie Pavlich joins me to talk about gun ownership and why she's a strong advocate for the Second Amendment. She shares her background, explains how and why her father taught her to shoot, and clarifies the facts about guns and gun violence. And if you have any interest in becoming a gun owner, Katie gives a few tips to make the process navigable.



LIBERTY HAS NO EXPIRATION DATEDemocrats wouldn't buy a clue if it was government subsidized.

Modified by TEEBONE at Wed, Jun 12, 2019, 11:03:48