Posted by: TEEBONE ®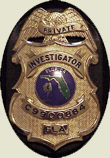 06/10/2019, 16:42:06

---
Author Profile
Mail author
Edit
IL: Shootings Reported in Chicago, as New Mayor Pledges to Tackle Gun Violence
Submitted by: David Williamson
Website: http://libertyparkpress.com


 
Less than a month into the first term of Chicago's newly elected Mayor Lori Lightfoot, the city is experiencing a second straight weekend of gun violence. Since Friday, two people have been killed in shootings and 22 others have been wounded, according to the Chicago Police Department. This comes just a week after the city's most violent weekend so far this year, which left 10 dead and 52 wounded in shootings.
---
Comment by: PHORTO (6/10/2019)
Butbutbut... she's a LEFTY. She ain't no Rudy Giulianni. There is no Democrat extant with the political philosophy necessary to control urban crime.

The reason Chicago (and every major urban Democrat stronghold) is in such trouble is precisely because Democrats have driven them into the dirt.
LIBERTY HAS NO EXPIRATION DATE
Democrats wouldn't buy a clue if it was government subsidized.