Posted by: TEEBONE ®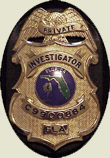 06/01/2019, 13:07:34

---
Author Profile
Mail author
Edit
CO: Former Colorado Governor Hickenlooper Call for Licensing a Howler
Submitted by: mark@keepandbeararms.com">Mark A. Taff
Website: http://www.marktaff.com




 
Former Colorado governor John Hickenlooper is holding himself out as a centrist and a problem-solver. Well, that's nowhere close to the truth when it comes to Second Amendment issues. He lines up with most of the so-called "mainstream" of the Democratic Party.

In the wake of the tragic mass shootings in an Aurora, Colorado movie theater and a Newtown, Connecticut elementary school, Hickenlooper signed a lot of anti-Second Amendment legislation into law. This included a law setting an arbitrary cap on magazine capacity – although the bill in question was 15 rounds instead of 10. Like we're supposed to be grateful for that. Take a gander at the Duncan decision before you give Hickenlooper any credit on this one.
LIBERTY HAS NO EXPIRATION DATE
Democrats wouldn't buy a clue if it was government subsidized.