Posted by: TEEBONE ®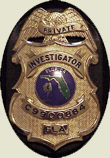 05/29/2019, 16:10:14

---
Author Profile
Mail author
Edit
The Right's Latest Tactic on Gun Laws? Just Don't Enforce Them
Submitted by: David Williamson
Website: http://libertyparkpress.com

There are 2 comments on this story
Post Comments | Read Comments

 
In early 2018, while survivors of the deadly Parkland school shooting in Florida were leading a renewed push for gun control across the country, a counter-movement was brewing in Illinois. Officials in rural Effingham County, a few hours downstate from Chicago, were looking to protest a spate of proposed firearm restrictions being considered by state lawmakers, and came up with a provocative resolution: The county declared itself a "Second Amendment Sanctuary" and threatened not to enforce new laws it viewed as a violation of Americans' gun rights.
LIBERTY HAS NO EXPIRATION DATE
Democrats wouldn't buy a clue if it was government subsidized.