Posted by: TEEBONE ®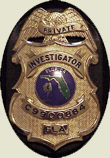 05/28/2019, 15:53:20

---
Author Profile
Mail author
Edit
FL: PCSO Class More Than How to Get Concealed Weapons Permit
Submitted by: David Williamson
Website: http://libertyparkpress.com


 
Being a responsible gun owner actually starts with a pen rather than a firearm in your hands. That's part of the message taught at the Polk County Sheriff's Office Concealed Weapons Permit Class that took place Saturday. Sgt. Joe Hersey leads the class in hearing what is and what isn't allowed by law, how to carry a gun, gun safety, gun holsters, safety tactics, how to handle law enforcement in a traffic stop, where guns are allowed and where they are not, in addition to how to shop for, care and clean a gun.
---
Comment by: PHORTO (5/28/2019)
"[T]he "Stand Your Ground" law does permit shooting someone as they are walking away or fleeing a situation."

That's either a misprint or a dangerous way to read the law. In a prosecutor's view, the evaluation will be if a jury can be convinced that said 'someone' ceased to be a threat and the Castle Doctrine is thereby mitigated. 'Not sayin' the state would win with that argument, but that you invite danger if you go with the above advice.

'Just sayin'. It depends on the politics of the prosecutor in your jurisdiction.
LIBERTY HAS NO EXPIRATION DATE
Democrats wouldn't buy a clue if it was government subsidized.