Posted by: TEEBONE ®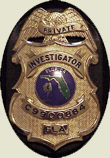 05/27/2019, 19:00:56

---
Author Profile
Mail author
Edit
---
Comment by: PHORTO (5/27/2019)
All else aside, the prohibition of licensed CCW holders against carrying on public transportation is facially unconstitutional. Not everyone, particularly poor and many elderly folks, do not drive and cannot afford taxis and whatnot. They use public transportation because it's the only avenue available to them.

Since that prohibition discriminates against large swaths of the population, it impermissibly burdens their 2A and 14A rights.
LIBERTY HAS NO EXPIRATION DATE
Democrats wouldn't buy a clue if it was government subsidized.