Posted by: TEEBONE ®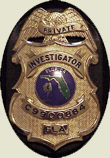 05/27/2019, 13:17:49

---
Author Profile
Mail author
Edit
Mark Cuban Wants to Change Second Amendment in Three Ways
Submitted by: David Williamson
Website: http://libertyparkpress.com


 
In a new interview, Dallas Mavericks owner Mark Cuban proposed an "update" to the Second Amendment that would protect the rights of gun owners and bolster the authority of states to dictate firearm policy within their borders. "I would go to change the Second Amendment in ways that people probably wouldn't expect," says Cuban, who backed Hillary Clinton in the 2016 presidential election and is mulling a 2020 bid as an Independent.

---
Comment by: MarkHamTownsend (5/27/2019)
Well, maybe give an "A" for effort.
The second amendment is clear as it is and the politicians twist it into kindling and spit on it.
Changing it's wording is not going to stop this.

And, some of Cuban's ideas .... reveal less than noble intent.


JUST NO.
---
Comment by: PHORTO (5/27/2019)
One-word answer: NO.

This debate was had at the Constitutional Convention, and its conclusion ratified by the states.

It is a fundamental right and a cornerstone of this country. The 14th Amendment extended the commands in the Bill of Rights to bind the states, effectively altering the 10th Amendment. The Supreme Court confirmed it viz the 2A in 2008. If it doesn't sit well with Cuban, that's too bad.

The principle is that no level of government can effectively disarm the American people, either outright or by whittling away at the edges, and that founding tenet is essential for our liberty.
LIBERTY HAS NO EXPIRATION DATE
Democrats wouldn't buy a clue if it was government subsidized.