Posted by: TEEBONE ®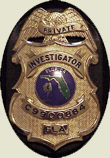 05/24/2019, 21:23:27

---
Author Profile
Mail author
Edit
PA: Pa. Senate gun bill simply supports existing laws
Submitted by: mark@keepandbeararms.com">Mark A. Taff
Website: http://www.marktaff.com


 
Philadelphia and Pittsburgh Mayors Jim Kenney and Bill Peduto recently coauthored an op-ed explaining why they oppose Pennsylvania Senate Bill 531 (SB 531), which prohibits local governments from regulating firearms.

SB 531 shouldn't be necessary. It largely reiterates the Pennsylvania Uniform Firearms Act, which itself reiterates Article I, Section 21 of the Pennsylvania Constitution, which in turn, reiterates the Second Amendment of the United States Constitution. How many times and in how many forms does a law have to be enacted to be accepted by the political class?
---
Comment by: PHORTO (5/24/2019)
"More than 80 percent of both Republicans and Democrats agree that people on no-fly or watch lists should be barred from buying guns."

And 80% of both Republicans and Democrats are wrong.

There is no due process of any kind involved in placing people on such lists, which means that the list cannot be used to deny or suspend a fundamental right.

People who support this, as well as those who support so-called "red flag" laws, have been led down the primrose path.

Subjective rationalization of "Reasonable" or "commonsense" does NOT trump constitutionally guaranteed rights.

PERIOD.




LIBERTY HAS NO EXPIRATION DATEDemocrats wouldn't buy a clue if it was government subsidized.

Modified by TEEBONE at Sat, May 25, 2019, 10:47:00