Tee --
We used a Swiss company as parent for our European operations, so I had to go there regularly for "corporate stuff," which was not very demanding, so my time was loosely structured and I was able to take my Wife on several trips.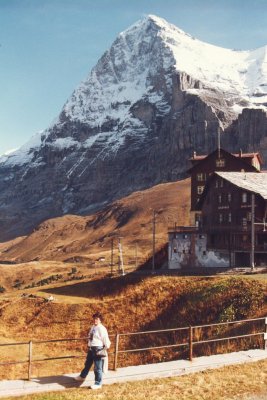 That is the famous "Eiger Wall" -- the big one in the background, not the little one in front.  She loved the place.
That is the cleanest country I have ever seen.  If there is an idle piece of trash on the sidewalk, the next passing citizen will pick it up.  Something in their DNA, I guess.  Also the friendliest people we found anywhere.
Great place.  I hate seeing it surrender.
Take care,
Russ