Posted by: TEEBONE ®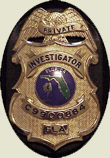 05/23/2019, 21:40:35

---
Author Profile
Mail author
Edit
NH: Have enough people died yet?
Submitted by: mark@keepandbeararms.com">Mark A. Taff
Website: http://www.marktaff.com


 
I ask this question now, after nearly 40,000 Americans died from firearms last year, as suicide by firearm ranks as the second leading cause of death for young people in New Hampshire, after more Americans have died in this country by firearms since 1968 than have died in all the wars from the Revolutionary War to Iraq and Afghanistan put together. Is it enough, and will we finally do something about it?
---
Comment by: PHORTO (5/23/2019)
I wasn't *ahek* aware that NH was under siege by floods of 'illegal guns' running around killing kids.

Did I miss something?
LIBERTY HAS NO EXPIRATION DATE
Democrats wouldn't buy a clue if it was government subsidized.