Posted by: TEEBONE ®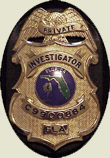 05/15/2019, 15:39:57

---
Author Profile
Mail author
Edit
Moms Demand Action On FOID Card Law
Submitted by: David Williamson
Website: http://libertyparkpress.com


 
The local Moms Demand Action chapter will head to Springfield later this month to push for tighter FOID card laws before the end of session. Sarah Breeden is the co-legislative lead for the McLean County chapter of Moms Demand Action for Gun Sense in America. She said the organization supports the Fix the FOID Act (HB 96 Amendment 1), which promises to tighten gun laws following February's warehouse shooting in Aurora. Illinois State Police admitted to wrongly issuing the Aurora shooter a FOID card despite a felony conviction for aggravated assault.
---
Comment by: Stripeseven (5/15/2019)
FOID card? A Rights License? 
No law abiding citizen should ever be forced to purchase a license, charged a fee for, or taxed in order to exercise any "Right" freely granted by the Constitution.
---
Comment by: PHORTO (5/15/2019)
Again, no provision for comments, so I'll vent here.

In point-of-fact, FOID laws are facially unconstitutional. No government can require permission to exercise what has now been recognized by precedent as a fundamental right.

They scream about voter ID, but insist on gun owner ID.

Non sequitur.

But then, anti-2A activists have never been distinguished by an affinity for logic.
LIBERTY HAS NO EXPIRATION DATE
Democrats wouldn't buy a clue if it was government subsidized.