Posted by: TEEBONE ®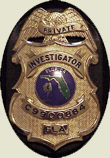 05/15/2019, 11:34:33

---
Author Profile
Mail author
Edit
Just to wake 'em up, y'unnerstan'.

---

Should Right to Own Gun Outweigh Right to Live Safely?
Submitted by: David Williamson
Website: http://libertyparkpress.com


 
The debate over gun control, gun violence and gun rights refers repeatedly to the Second Amendment of the Bill of Rights. While we keep arguing over and over on this controversial issue, no action has been taken to stop the killing of innocent people and children by a gunman. The mass shooting has been recorded in any place and anywhere in the United States. It is unequaled the number of mass domestic violence we experience nowadays in the United States. No one is safe regardless of where you are.

---
Comment by: jac (5/15/2019)
Guns provide even gun banning liberals a considerable measure of safely. 

Criminals don't fear the police and justice system. The only thing they fear is running into an armed victim. 

Be careful what you wish for.
---
Comment by: PHORTO (5/15/2019)
False equivalence.

There is no evidence whatsoever that a disarmed population is "safer" than an armed, ordered society.

OTOH, there is ample evidence that arms in private hands are used in far greater numbers in self-defense than in the commission of crimes.




LIBERTY HAS NO EXPIRATION DATEDemocrats wouldn't buy a clue if it was government subsidized.

Modified by TEEBONE at Wed, May 15, 2019, 14:29:45