Posted by: TEEBONE ®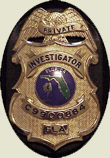 05/14/2019, 11:52:51

---
Author Profile
Mail author
Edit
---
Comment by: PHORTO (5/14/2019)
Reply to @what is truth?: Should local people decide what places of worship are allowed in their jurisdictions, or the content of their messages? Should local people decide who should be allowed to protest or publicly assemble?

You really need to get an education about fundamental rights and federalism. All powers not delegated to the United States by the Constitution are reserved to the states, who then decide for themselves which which of those powers, if any, will be granted to their subdivisions.

And the Constitution, via the 14th Amendment, extends the Bill of Rights to bind the states.
LIBERTY HAS NO EXPIRATION DATE
Democrats wouldn't buy a clue if it was government subsidized.