Posted by: TEEBONE ®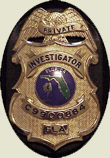 05/14/2019, 11:13:51

---
Author Profile
Mail author
Edit
Senate Leader: No Support for Deleware Gun Control Measures
Submitted by: David Williamson
Website: http://libertyparkpress.com


 
Support for strict gun control measures proposed by fellow Democrats is "almost non-existent," the leader of Delaware's Senate said Monday in declaring that the measures will not be coming out of a committee he leads. The statement by Senate President Pro Tem David McBride comes after a committee hearing last week in which critics blasted the proposals as unconstitutional restrictions on gun ownership that would do nothing to address gun crime in Delaware.

---
Comment by: PHORTO (5/14/2019)
Democrat leadership prove yet again that they don't care about constitutional limitations on government power.

To them, "reasonable" and "sensible" trump "constitutional".

IOW, exactly bass-ackwards.
LIBERTY HAS NO EXPIRATION DATE
Democrats wouldn't buy a clue if it was government subsidized.