Posted by: TEEBONE ®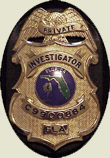 05/13/2019, 12:55:54

---
Author Profile
Mail author
Edit
RI: Richmond Council Postpones Second Amendment Sanctuary Vote
Submitted by: David Williamson
Website: http://libertyparkpress.com


 
After considerable discussion, Town Council members agreed to postpone a vote on a resolution declaring the town a Second Amendment sanctuary until a larger venue could be found to accommodate all residents who wished to speak. The resolution topped Tuesday's council meeting agenda, and the council chambers was filled beyond capacity, forcing many people to wait outside. The discussion came on the heels of Monday's vote in Hopkinton to approve the resolution.

---
Comment by: PHORTO (5/13/2019)
To anti-2A ninnies, any law they deem "reasonable" or "sensible" cannot possibly infringe a constitutional right, by virtue of its "reasonableness" or "sensibility".

Which, of course, is absolutely ridiculous.
LIBERTY HAS NO EXPIRATION DATE
Democrats wouldn't buy a clue if it was government subsidized.