Posted by: TEEBONE ®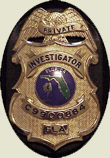 05/13/2019, 11:52:19

---
Author Profile
Mail author
Edit
NY: New Legislation Planned for Gun Shop Thefts
Submitted by: David Williamson
Website: http://libertyparkpress.com


 
Congressman Joe Morelle is planning to announce new legislation to address gun shop thefts. Morelle will be announcing this new legislation on Monday at 11:00 a.m. in Federal Building Room B-350. Morelle plans to address the growing instances of gun shop thefts and the keeping guns out of the wrong hands.
---
Comment by: PHORTO (5/13/2019)
Yeah? What's he gonna do - make smash & grab twice as super-duper illegal?

No, wait... I KNOW! Let's punish the store owners for being robbed!

Yeah, that's it.....
LIBERTY HAS NO EXPIRATION DATE
Democrats wouldn't buy a clue if it was government subsidized.