Posted by: TEEBONE ®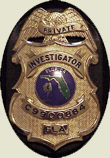 05/06/2019, 20:13:20

---
Author Profile
Mail author
Edit
OH: Pro-Gun Advocates Carrying Weapons March at Miami, Chat up Students
Submitted by: David Williamson
Website: http://libertyparkpress.com


 
About a dozen gun-toting advocates for carrying weapons on college campuses walked across Miami University in Oxford on Friday to many stares and some questions from students. The Second amendment supporters carried unloaded handguns and AR-15 rifles as they crisscrossed Miami's main campus without incident other than some students stopping to ask questions or politely disagree with their pro-gun stance.
---
Comment by: PHORTO (5/6/2019)
The 'conversation' should invariably go like this:

"I'm willing to talk about it, but I object to you actually doing it."


"You have a right to object, but you don't have a right to STOP me. Do you understand that?"
LIBERTY HAS NO EXPIRATION DATE
Democrats wouldn't buy a clue if it was government subsidized.