Posted by: TEEBONE ®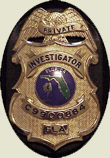 05/02/2019, 21:10:21

---
Author Profile
Mail author
Edit
WI: Wisconsin Supreme Court Rules for First and Second Amendments in Armslist Case
Submitted by: mark@keepandbeararms.com">Mark A. Taff
Website: http://www.marktaff.com




 
The Wisconsin Supreme Court has upheld a lower court's decision that Armslist's ads and tools are protected by the Communications Decency Act (CDA). The act was designed to preserve freedom of speech on the Internet by immunizing web sites for the publishing of third party content. Armslist facilitates the communication between willing firearm sellers and buyers. The lower court had been overturned by a Wisconsin Court of Appeals. This decision protects both First and Second Amendment rights.
LIBERTY HAS NO EXPIRATION DATE
Democrats wouldn't buy a clue if it was government subsidized.