Posted by: TEEBONE ®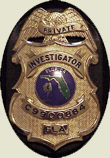 05/02/2019, 20:16:40

---
Author Profile
Mail author
Edit
LA: House Committee Passes Two Pro-Gun Bills
Submitted by: mark@keepandbeararms.com">Mark A. Taff
Website: http://www.marktaff.com


 
Today, the House Administration of Criminal Justice Committee passed pro-gun measures, House Bill 281 and House Bill 235. These important bills now head to the House floor for further consideration. Please contact your state Representative and strongly urge them to SUPPORT House Bill 281 and House Bill 235 when they come up for a vote.
---
Comment by: PHORTO (5/2/2019)
The right to self-defense exists EVERYWHERE.

It does not need to be itemized with validations for each item.

Ridiculous.
LIBERTY HAS NO EXPIRATION DATE
Democrats wouldn't buy a clue if it was government subsidized.