Opinion, some things to consider. Comments by Arbalest Team.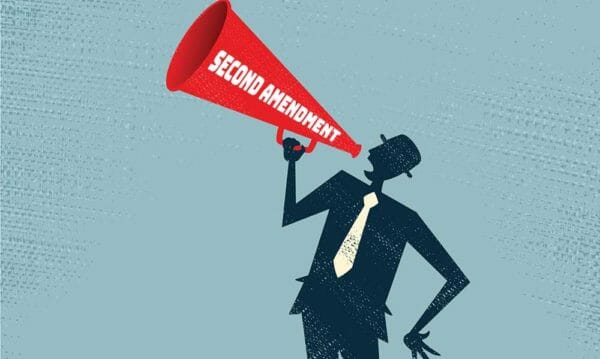 USA – First, the antigun mob isn't reluctant to stoop to the lowest levels to attack NRA. With all the scuttlebut about money's spent by NRA on its PR firm, Ackerman McQueen, anti-gun groups are now using internal matters to challenge NRA's tax exempt status. Take a look at these links:
https://everytown.org/press/everytown-files-complaint-about-nras-tax-exempt-status-with-irs-calls-for-federal-and-state-investigations-into-the-nra/;
https://everytown.org/press/everytown-files-complaint-about-nras-tax-exempt-status-with-irs-calls-for-federal-and-state-investigations-into-the-nra/;
https://www.newyorker.com/news/news-desk/secrecy-self-dealing-and-greed-at-the-nra.
Clearly they are taking every oppertunity to tear down our organization. This is why members should avoid adding to the chatter with additional public opposition to NRA. Take your complaints directly to the NRA Board of Directors and demand that they answer your questions.
Whatever the faults, this Nation needs the efforts of NRA to protect our Second Amendment, and the radical Left knows this. That is why they go to the extreme lengths they do to attack the NRA; conspiring among themselves to derive ever new novel and creative new ways to destroy NRA.
Anti-gun Groups and The Press are in lockstep attacking both NRA and Trump. They are waging a constant, vicious, virulent, and insidious war against our sacred history and heritage; and are doing this in order to break the back of our Nation: grounded on the precepts of fundamental, natural rights and liberties; a federal Government of limited powers and authority; a Nation grounded on the Judeo-Christian moral imperative; and an economic system predicated on the principles of free-market capitalism and private ownership of property.
Second:
Along with Leftist shock at the loss of the 2016 U.S. Presidential race, they can now add consternation that Mueller didn't hand down the results the Left wanted and that the Press had, for over two years, promised. But, with all the media lies and hype over the Mueller Report, little known is a U.S. Supreme Court oral hearing that took place recently on the issue whether the Commerce Department is lawfully entitled to add a citizenship question to the 2019 Census, due out this June. It appears likely that the Trump Administration will win on this issue. The Left-wing of the Court is, of course, outraged. But the legal arguments are all on the side of Trump.
This case is important because it permits the Government to determine how many illegal aliens actually reside in our Country. Democrats and the radical Left obviously want this data to be kept quiet, as millions upon millions of illegal aliens surreptitiously take up residence in our Country, draining our resources; overwhelming our ability to feed and house them all and overwhelming our ability to provide for their health care and for the education of their offspring; and taxing our ability to deal with the criminal gangs that mingle with these migrants, along with the drugs flooding into our Country.
---
About The Arbalest Quarrel:
Arbalest Group created `The Arbalest Quarrel' website for a special purpose. That purpose is to educate the American public about recent Federal and State firearms control legislation. No other website, to our knowledge, provides as deep an analysis or as thorough an analysis. Arbalest Group offers this information free.
For more information, visit www.arbalestquarrel.com.