Posted by: TEEBONE ®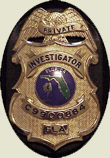 04/15/2019, 20:01:08

---
Author Profile
Mail author
Edit
Criminals Exploit Facebook to Sell Guns
Submitted by: David Williamson
Website: http://libertyparkpress.com


 
Anti-gun activists seeking to infringe on our Second Amendment rights fail to realize that social media platforms such as Facebook have become marketplaces where criminals illegally buy, sell and trade firearms. While law-abiding gun customers purchase firearms from legitimate gun sellers and obey rules, others with deviant ways of thinking use social-media platforms to hawk weapons to criminals and other suspicious individuals.
---
Comment by: PHORTO (4/15/2019)
Naive.

The same way they use violent crimes to attack lawful gun ownership, they will use this to attack freedom of speech.

I mean, isn't it obvious? That last question might have been rhetorical, but it was also STOOPID.
LIBERTY HAS NO EXPIRATION DATE
Democrats wouldn't buy a clue if it was government subsidized.