Posted by: TEEBONE ®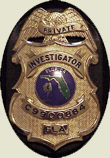 04/10/2019, 20:19:53

---
Author Profile
Mail author
Edit
TN: Williams Pulls Guns in Schools Bill
Submitted by: David Williamson
Website: http://libertyparkpress.com


 
State Representative Ryan Williams of Cookeville has decided to withdraw a bill he had proposed that would have allowed teachers and other staff members to carry weapons on school grounds. House Bill 1380, which was scheduled to be heard before the Education Committee Wednesday, would allow teachers who have a handgun carry permit to possess those weapons in the classroom.


---
Comment by: PHORTO (4/10/2019)
"Trained law enforcement officers should be the only authorized individuals on our school campuses carrying a firearm."

Then, you must have at least five of them in EVERY SINGLE SCHOOL, in plain clothes, dispersed throughout the campus. (You moron.)
LIBERTY HAS NO EXPIRATION DATE
Democrats wouldn't buy a clue if it was government subsidized.