Posted by: TEEBONE ®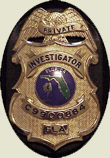 04/10/2019, 20:02:03

---
Author Profile
Mail author
Edit
Giffords Law Center Study: Guns Mishandled in Rare Incidents; They Should be Banned From Schools
Submitted by: David Williamson
Website: http://libertyparkpress.com


 
Using a "man bites dog" story bordering on the hilarious, the anti-gun Giffords Law Center overreached in its attempt to make its case that guns are dangerous, especially in schools. Giffords Law Center (GLC) was founded in 2017 upon the merger of the Law Center to Prevent Gun Violence, a public-interest law firm originally known as the Legal Community Against Violence, and Americans for Responsible Solutions founded by former Arizona Congresswoman Gabrielle Giffords.



---
Comment by: PHORTO (4/10/2019)
"More guns in the schools."? There are NO guns in the vast majority of schools, you idiots, except infrequently in the hands of loony toon shooters, which you CANNOT prevent. You can train those who are authorized to carry. You CAN'T stop loony toons, except at the point of their attack.

Opposition is irrational. The bottom line is that unless there are people immediately present to take down an active shooter, kids will be injured and killed. There simply is no argument that can negate that reality.

Nobody wants to force people to be armed and trained to stand duty. But instead of being obstinate and blindered, these numbskulls should stand aside and let those who are willing, do so.
LIBERTY HAS NO EXPIRATION DATE
Democrats wouldn't buy a clue if it was government subsidized.