Posted by: TEEBONE ®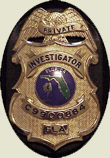 04/08/2019, 19:49:17

---
Author Profile
Mail author
Edit
Three Generations Of Competitive Shooters
Submitted by: David Williamson
Website: http://libertyparkpress.com


 
Zachary Wehner, 11, of Valparaiso, IN, took his first trip to Camp Perry last July. "It's amazing," he said of his experience. "It's just nice to walk around and tour the place, and it has an air range." During his self-tour, Zachary found his way to the Gary Anderson Competition Center, which houses the 80-point indoor air gun range equipped with electronic targets.

---
Comment by: PHORTO (4/8/2019)
He should'a been shootin' a .308 at 400yds. Phooey on this "air gun" stuff.

Wut, izzat like "air guitar"?

< /sarc >
LIBERTY HAS NO EXPIRATION DATE
Democrats wouldn't buy a clue if it was government subsidized.