Posted by: TEEBONE ®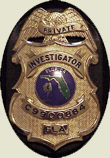 04/08/2019, 19:42:05

---
Author Profile
Mail author
Edit
PA: Should Pennsylvania Allow Sunday Hunting? Readers have Strong Opinions
Submitted by: David Williamson
Website: http://libertyparkpress.com


 
While many states surrounding Pennsylvania have added Sunday hunting in recent years, the Keystone State remains one of the last holdouts. The other two states that don't allow hunting on Sundays are Maine and Massachusetts. That may change. A bill that would give the Pennsylvania Game Commission the authority to permit hunting on Sundays cleared its first hurdle last month when the Senate Game & Fisheries Committee voted to advance the bill to the full Senate.

---
Comment by: PHORTO (4/8/2019)
The rational view is, hunting has seasons that begin on x and end on Y. Do your bird watching and jogging the rest of the year, and stay the hell out of our way.
LIBERTY HAS NO EXPIRATION DATE
Democrats wouldn't buy a clue if it was government subsidized.