Posted by: TEEBONE ®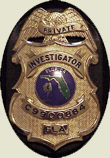 04/03/2019, 13:37:44

---
Author Profile
Mail author
Edit
Swiss support for gun ownership faces crucial test
Submitted by: David Williamson
Website: http://libertyparkpress.com


 
Switzerland, where gun culture has deep roots, has managed to avoid the charged national debates over firearm ownership that have consumed other countries. But in a state where compulsory military service means many are comfortable around weapons, voters might, in a May referendum, push back against gun reforms demanded by the European Union.

---
Comment by: PHORTO (4/3/2019)
Submitting to socialist extortion is not an acceptable outcome.

I hope the Swiss stand strong and give the EU the finger.
LIBERTY HAS NO EXPIRATION DATE
Democrats wouldn't buy a clue if it was government subsidized.