Posted by: TEEBONE ®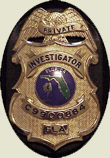 04/01/2019, 15:50:38

---
Author Profile
Mail author
Edit
---
Comment by: PHORTO (4/1/2019)
"These bills have huge public support and are common sense ideas," Sen. Matt Little, the "chair" of the group, said in a statement.

No they don't, and no they're not. They are typical Democrat mischief (read, RESTRICTIONS on liberty and group/class favoritism).
LIBERTY HAS NO EXPIRATION DATE
Democrats wouldn't buy a clue if it was government subsidized.