Posted by: TEEBONE ®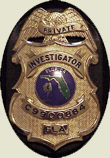 03/30/2019, 19:50:26

---
Author Profile
Mail author
Edit
NC: Pender County, N.C. to consider becoming "Gun Sanctuary County"
Submitted by: mark@keepandbeararms.com">Mark A. Taff
Website: http://www.marktaff.com




 
The Pender County, N.C. Board of Commissioners will consider adopting a resolution on Monday to declare the county a "Gun Sanctuary County."

The resolution, which is similar to a "Gun Sanctuary" resolution adopted March 4 in Cherokee County, is scheduled to be formally considered at the next public Pender County Board of Commissioners meeting on April 1 at 4:00 p.m., in the Public Assembly Room located at 805 South Walker Street in Burgaw.

The resolution states it will preserve the following rights for all legal citizens of Pender County:
LIBERTY HAS NO EXPIRATION DATE
Democrats wouldn't buy a clue if it was government subsidized.