Posted by: TEEBONE ®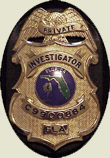 03/14/2019, 14:09:34

---
Author Profile
Mail author
Edit
NRA Ad Criticizes Kelsey for Posing With Moms Demand Action
Submitted by: David Williamson
Website: http://libertyparkpress.com

There are no comments on this story
Post Comments | Read Comments

 
State Sen. Brian Kelsey is downplaying a National Rifle Association graphic criticizing him for posing with members of Moms Demand Action, a group advocating for gun law reforms. The conservative website Breitbart published a piece on Kelsey with the NRA graphic and an Instagram picture of the senator from Germantown saying: "Tennessee Republican Brian Kelsey is teaming up with Bloomberg's gun control lobby," a reference to former New York City Mayor Michael Bloomberg, a supporter of stronger gun control.
LIBERTY HAS NO EXPIRATION DATE
Democrats wouldn't buy a clue if it was government subsidized.