Posted by: TEEBONE ®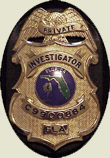 03/11/2019, 17:50:03

---
Author Profile
Mail author
Edit
---
Comment by: PHORTO (3/11/2019)
SYG, anyone? Even the most braindead liberal must admit that this was justified, and that she had no duty to retreat.

But don't hold your breath.

According to them, she shouldn't have had a gun to begin with, because her assailant would take it away from her and kill her with it.

Right. Stack. Deal.
LIBERTY HAS NO EXPIRATION DATE
Democrats wouldn't buy a clue if it was government subsidized.