Posted by: TEEBONE ®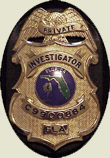 03/11/2019, 16:06:30

---
Author Profile
Mail author
Edit
CT: Hearing on Guns Expected to Draw Large Crowd
Submitted by: David Williamson
Website: http://libertyparkpress.com


 
Advocates for gun rights and gun control are expected to pack a Connecticut legislative hearing on several firearms bills, including measures that would tighten safe storage laws and require people openly carrying guns to produce their permits if police ask. The legislation to be debated Monday at a Judiciary Committee public hearing in Hartford has spurred a flood of written testimony that has been submitted to the panel, both for and against the bills.

---
Comment by: PHORTO (3/11/2019)
Re: "measures that would tighten safe storage laws"

"Held:

"3) …the requirement that any lawful firearm in the home be disassembled or bound by a trigger lock makes it impossible for citizens to use arms for the core lawful purpose of self-defense and is hence unconstitutional." - D.C. v. Heller (2008)

Dicta:

"[A] statute which, under the pretense of regulating, amounts to a destruction of the right, or which requires arms to be so borne as to render them wholly useless for the purpose of defense [is] clearly unconstitutional."

As we see, such laws have already been ruled unconstitutional by the Supreme Court.

So, WHY are these Democrat leftists continuing to defy the law?
LIBERTY HAS NO EXPIRATION DATE
Democrats wouldn't buy a clue if it was government subsidized.