Posted by: TEEBONE ®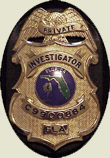 03/11/2019, 14:46:37

---
Author Profile
Mail author
Edit
MN: Gun Rights Debate Rages in Capitol, Region
Submitted by: David Williamson
Website: http://libertyparkpress.com


 
Gun law reform has generated community debate following the recent announcement of a push to amend Minnesota's Constitution to specifically protect citizens' right to bear arms. Minnesota is one of only six states whose state constitution does not include an affirmation of the rights guaranteed by the Second Amendment to the U.S. Constitution — namely, the right to bear and keep arms. The Minnesota Republican Caucus would like to change that.
---
Comment by: PHORTO (3/11/2019)
It's downright disgusting that the majority of people haven't read the memo:

"We know of no other enumerated constitutional right whose core protection has been subjected to a freestanding 'interest-balancing' approach. The very enumeration of the right takes out of the hands of government ... the power to decide on a case-by-case basis whether the right is really worth insisting upon. . . The Second Amendment is no different. Like the First, it is the very product of an interest-balancing by the people[.]" - D.C. v. Heller (2008)
LIBERTY HAS NO EXPIRATION DATE
Democrats wouldn't buy a clue if it was government subsidized.