Posted by: TEEBONE ®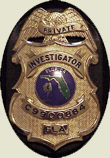 03/08/2019, 13:42:50

---
Author Profile
Mail author
Edit
Hawaii lawmakers want Congress to weigh 2nd Amendment repeal
Submitted by: mark@keepandbeararms.com">Mark A. Taff
Website: http://www.marktaff.com


 
A group of Hawaii state legislators wants Congress to repeal the right to bear arms — or at least specify that it is not an individual right. The resolution filed Tuesday in the Hawaiian Senate, SCR42, is backed by freshman state Sen. Stanley Chang, best known for defeating the chamber's last Republican in 2016.

Chang's measure, which has four co-sponsors, would request Washington discuss either scrapping the Second Amendment altogether or clarifying that it only applies to organizations such as state militias.
---
Comment by: PHORTO (3/8/2019)
Screw Hawaii and the dugout it floated in on.

Balalaba UAH! Balalaba UAH-OOKAH-UNAH!!!
LIBERTY HAS NO EXPIRATION DATE
Democrats wouldn't buy a clue if it was government subsidized.