Posted by: TEEBONE ®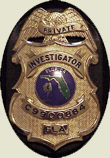 02/11/2019, 15:04:13

---
Author Profile
Mail author
Edit
Why a Gun Owner Decided to Finally Join the NRA
Submitted by: David Williamson
Website: http://constitutionnetwork.com




 
Back in 1999, Frank Menendez didn't like how the NRA responded to the Columbine mass shooting. He thought the group showed "poor taste." Less than two weeks after two shooters killed 12 other students and one teacher at a Colorado high school, the National Rifle Association went ahead with an annual meeting in nearby Denver. The event was scaled back that year, but some in the community didn't want the NRA there at all.
---
Comment by: PHORTO (2/11/2019)
Menendez is naďve. Yes, he's finally (kind of) come to his senses, but not quite.

Like many gun owners, he doesn't understand that refusing to compromise on restricting the most important fundamental right guaranteed in our Constitution is what should have been happening from the beginning.

Had that happened, he would not now find himself in the Socialist Republic of New York - it would still be a legitimate part of the United States.

And it's in large part his fault, and the fault of those who think like him.

He's still a Fudd, but he doesn't know it yet.
LIBERTY HAS NO EXPIRATION DATE
Democrats wouldn't buy a clue if it was government subsidized.