Posted by: TEEBONE ®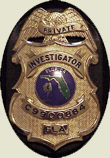 02/06/2019, 14:46:41

---
Author Profile
Mail author
Edit
California Democrats Unite to Strengthen Gun Control Laws
Submitted by: David Williamson
Website: http://constitutionnetwork.com




 
DEMOCRATIC California lawmakers joined former U.S. Rep. Gabrielle Giffords of Arizona Monday to announce the creation of a gun violence working group. The group, comprised of 16 members of both the state Assembly and state senate, met with Giffords, who survived a mass shooting in 2011, for a roundtable before they held the press conference.
LIBERTY HAS NO EXPIRATION DATE
Democrats wouldn't buy a clue if it was government subsidized.