Posted by: TEEBONE ®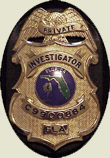 01/31/2019, 15:02:37

---
Author Profile
Mail author
Edit
SD: SD governor to sign permitless concealed carry bill into law
Submitted by: mark@keepandbeararms.com">Mark A. Taff
Website: http://www.marktaff.com


 
Republican Gov. Kristi Noem announced on social media that she will sign a bill allowing South Dakotans to carry concealed guns without a permit into law Thursday.

Noem's announcement on Wednesday, Jan. 30, came less than 24 hours after the House passed Senate Bill 47 by a 47-23 vote on Tuesday. It passed the Senate last week by a 23-11 vote. The governor's office later announced via news release that Noem will host SB 47's signing ceremony — the first bill-signing ceremony of the 2019 legislative session and of Noem's tenure as governor — at 12 p.m. Central Time Thursday.
---
Comment by: PHORTO (1/31/2019)
"Opponents say guns purchased from private individuals or illegally online would not be subject to such checks, and the state permitting process is an important second layer of protection."

No, it isn't. If a person is peaceable and law-abiding, it doesn't matter if s/he has a permit or not, and criminals don't apply for permits, they carry anyway and most of them aren't even allowed to be in possession of firearms.

IOW, there is no logic to the opponents' argument, it's purely based upon emotion/ideology.
LIBERTY HAS NO EXPIRATION DATE
Democrats wouldn't buy a clue if it was government subsidized.