Posted by: TEEBONE ®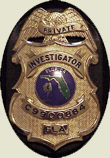 01/29/2019, 14:27:17

---
Author Profile
Mail author
Edit
NY: Flusing Man Sentenced After Stockpiling Guns and Ammo in His Home
Submitted by: David Williamson
Website: http://constitutionnetwork


 
A Flushing man will spend time in prison after stockpiling a cache of guns and ammunition in the basement of his home in March 2018, prosecutors announced Jan. 24. Alan Hoo, 47, pleaded guilty to second-degree criminal possession of a weapon in December 2018. He was sentenced to three and a half years in prison to be followed by five years' post-release supervision.
---
Comment by: MarkHamTownsend (1/29/2019)
New Yuck Sucks. So he had a collection of guns. Was he robbing banks? Shooting people? 

I'm glad I live in a free state. But I'm beginning to dread the future. When I was 30 years old I could never have for seen Alexandria Occasio-Cortez, Kamala Harris, or Bernie Sanders. The rise of socialism in America in the shadow of the collapse of the U. S. S. R. and contemporaneously with the destruction of Venezuela's society is beyond incredible.

---
Comment by: PHORTO (1/29/2019)
MarkHamTownsend - This guy apparently 'swatted' himself, which means that he's not all there mentally. New York requires permits for possession of firearms, long and short. 'Stockpiling' is just an anti-2A buzzword - if he had permits for all the weapons it isn't illegal.

There isn't enough info in this article as to whether they were 'legal' firearms or not, but I suspect that if he crank-called 911 the cops could scoop up his stuff pursuant to the arrest anyway.
LIBERTY HAS NO EXPIRATION DATE
Democrats wouldn't buy a clue if it was government subsidized.