Posted by: TEEBONE ģ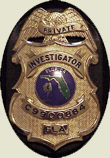 01/29/2019, 14:14:09

---
Author Profile
Mail author
Edit
NC: Some Mecklenburg Commissioners Want to Ban Guns in Parks. Do They Have The Power?
Submitted by:†David Williamson
Website:†http://constitutionnetwork


†
Some Mecklenburg County commissioners want to explore whether they can prohibit guns in county parks and recreational facilities, in what would be a shift in direction for the new, all-Democratic board. But itís unclear how much the county board could change the current rules, which generally allow concealed carry permit holders to carry firearms in county parks and on greenways, except for land leased from schools, where guns are already banned. A state law passed in 2013 significantly limits where local governments can prohibit concealed carry permit holders and specifically exempts greenways and open park space.
†
---
Comment by:†PHORTO†(1/29/2019)
What is it about a state law that specifically says "You can't do that." do these Democrat yahoos not understand?
LIBERTY HAS NO EXPIRATION DATE
Democrats wouldn't buy a clue if it was government subsidized.