Posted by: TEEBONE ®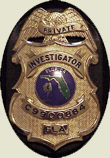 01/28/2019, 14:51:50

---
Author Profile
Mail author
Edit
MO: Missouri Lawmakers Renew Effort to Allow Concealed Carry on MetroLink, Buses
Submitted by: David Williamson
Website: http://constitutionnetwork.com


 
Amid ongoing efforts by local officials to improve MetroLink policing, three Missouri state legislators are trying to attack crime on light rail from a different angle. They've revived a push to pass a state law allowing passengers to carry concealed weapons to protect themselves. The move is strongly opposed by Metro Transit officials, who say it actually would increase the risk to riders and police.
---
Comment by: PHORTO (1/28/2019)
Assigning more police to public transportation and removing the barrier for licensed carriers are not mutually exclusive.

It isn't "either/or", it's "both/and".

Why don't those idiots get that?
LIBERTY HAS NO EXPIRATION DATE
Democrats wouldn't buy a clue if it was government subsidized.