Posted by: TEEBONE ®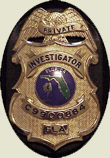 01/27/2019, 13:25:32

---
Author Profile
Mail author
Edit
NH: Village Gun Store Celebrates 45 years
Submitted by: mark@keepandbeararms.com">Mark A. Taff
Website: http://www.marktaff.com




 
Five years after changing hands, the Village Gun Store remains a mom-and-pop success story.

Nicole and Josh D'Agnese are the mom and pop. Josh works the counter, Nicole handles the paperwork. They purchased the store in 2014 and remain committed to offering the same superior customer service and deep discounts that have drawn generations of gun buyers.

"We have crazy good prices, we're very personal here, and we're all about integrity," said Josh, a 13-year Army veteran who served three combat tours, two in Iraq and one in Afghanistan.

LIBERTY HAS NO EXPIRATION DATE
Democrats wouldn't buy a clue if it was government subsidized.