Posted by: TEEBONE ®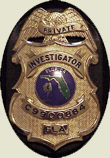 01/26/2019, 12:53:54

---
Author Profile
Mail author
Edit
WA: Anti-Gun Bills Pass Committee, On to Senate Floor
Submitted by: mark@keepandbeararms.com">Mark A. Taff
Website: http://www.marktaff.com




 
During the January 24th executive session, the Washington state Senate Committee on Law & Justice voted to pass all of the gun control bills before them by a vote of 4-3. They will now go to the Senate floor for further consideration. Please contact your state Senator and urge them to OPPOSE these anti-gun bills. Click the "Take Action" button and call 1-800-562-6000 to contact your state Senator.
LIBERTY HAS NO EXPIRATION DATE
Democrats wouldn't buy a clue if it was government subsidized.