Posted by: TEEBONE ®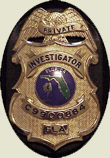 01/11/2019, 13:22:56

---
Author Profile
Mail author
Edit
TX: Smart Gun Prototype Aimed at Stopping Mass Shootings
Submitted by: mark@keepandbeararms.com">Mark A. Taff
Website: http://www.marktaff.com




 
A camera on the front uses artificial intelligence to detect if a gun is pointed at a person, crowd, animal or target.

If aimed at a person or crowd, the gun limits the amount of times you can pull the trigger.

"You still are allowed to do one bullet every 20 seconds so you still are allowed to use self-defense so it's still going to work," said Shahid.

GPS on the gun would create geo-fences, stopping it from firing in certain locations like schools and churches.
LIBERTY HAS NO EXPIRATION DATE
Democrats wouldn't buy a clue if it was government subsidized.