Posted by: TEEBONE ®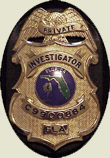 01/10/2019, 15:27:58

---
Author Profile
Mail author
Edit
KY: School safety bill 'a starting point' for General Assembly, sponsor says
Submitted by: mark@keepandbeararms.com">Mark A. Taff
Website: http://www.marktaff.com


 
The highly anticipated school safety bill filed Wednesday is "a starting point" for lawmakers as they consider ways to boost security in classrooms across Kentucky, the measure's sponsor said.

Sen. Max Wise, a Campbellsville Republican and chairman of the Senate Education Committee, said he expects some legislators will say Senate Bill 1 goes too far in addressing security concerns in response to last year's fatal shooting at Marshall County High School while others will say the bill doesn't go far enough.
---
Comment by: PHORTO (1/10/2019)
Not allowing for willing teachers and staff to undergo armed first-responder training and carry at work should be a non-starter.

Let those who object go unarmed, but their prejudice should not foreclose those willing to stand up doing the job.
LIBERTY HAS NO EXPIRATION DATE
Democrats wouldn't buy a clue if it was government subsidized.