Posted by: TEEBONE ®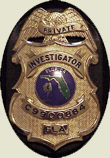 01/10/2019, 14:34:32

---
Author Profile
Mail author
Edit
SC: South Carolina Considers 7 Percent Tax on Gun Sales
Submitted by: mark@keepandbeararms.com">Mark A. Taff
Website: http://www.marktaff.com


 
The 7 percent tax would generate about $22 million, the lawmakers said. Currently, some 600 schools lack an SRO, reportedly because the affected school districts lack funding.

While the bill's sponsors say they are not interested in using it as a stepping stone toward more gun control, they are overlooking the fact that the surcharge might well keep defensive guns out of the hands of those who have less disposable income, and thus could deter some South Carolinians from exercising their Second Amendment rights.
---
Comment by: PHORTO (1/10/2019)
This is yer typical unfair taxation of a disfavored minority. It is EVERYONE's responsibility to provide funds for SROs, if that's the path they choose to take, not limited to firearms purchasers.

How anyone cannot look at this and think it stinks defies belief.
LIBERTY HAS NO EXPIRATION DATE
Democrats wouldn't buy a clue if it was government subsidized.