Posted by: TEEBONE ®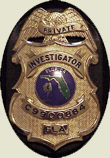 01/09/2019, 19:04:58

---
Author Profile
Mail author
Edit
IN: Self-Defense Shooters Would Be Protected From Lengthy Civil Lawsuits With New Bill
Submitted by: David Williamson
Website: http://constitutionnetwork.com


 
A house bill that's been introduced in the state legislature would protect Hoosiers who shoot someone in self defense and cleared of criminal wrongdoing from lengthy civil lawsuits. State Rep. Jim Lucas (R-Seymour) has introduced HB 1284, which would require a judge to decide early during the pre-trial process to decide whether a civil lawsuit brought on by an individual or family of someone who has died from the result of a shooting where the defendant was found justified in using deadly force.
---
Comment by: PHORTO (1/9/2019)
"If I use force that's justified under the statute, [and] I'm not ever prosecuted much less convicted of a crime, why should I get sued over that?" says Relford.

Liberal response: "Butbutbut....!!!??? *sputter, stumble, mutter*"
LIBERTY HAS NO EXPIRATION DATE
Democrats wouldn't buy a clue if it was government subsidized.