Posted by: TEEBONE ®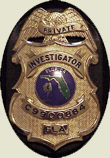 01/05/2019, 12:29:10

---
Author Profile
Mail author
Edit
Fox News and the NRA's Vision for American Schools Is Guns and Fear
Submitted by: mark@keepandbeararms.com">Mark A. Taff
Website: http://www.marktaff.com


 
In fact, we should organize our entire society around everyone owning a gun, or at least the indisputable fact that many people own guns—sometimes many guns—and we often have no idea who they are or whether they are sane. Even if you choose not to participate in American gun culture, your life should be oriented around avoiding gruesome death at the hands of someone who does. We should design all of our institutions and our buildings to account for the fact that anyone could show up, at any time, to kill people with the deadly weapons they easily acquired, as this phenomenon is completely inevitable.

Just ask Fox News,...

---
Comment by: PHORTO (1/5/2019)
"In the future, everyone will own a gun...and have it on them at all times."

And the world will be a better place. Just ask Robert Heinlein.

Oh, wait... you can't - he be deyud.

<smirk>
LIBERTY HAS NO EXPIRATION DATE
Democrats wouldn't buy a clue if it was government subsidized.